Well it's official! We spent our first Christmas in our new unit and we have finally completely moved out of the parents' kitchen. They are thrilled!
It took us nearly three months to get it to a place where we could safely work, without the worry of plaster, paint and spiders becoming a feature in our chocolate bars. 
This is what it looked like as of 3/08/2018. Rough, right?
Undeterred, we knew it had potential! And so began the cleaning...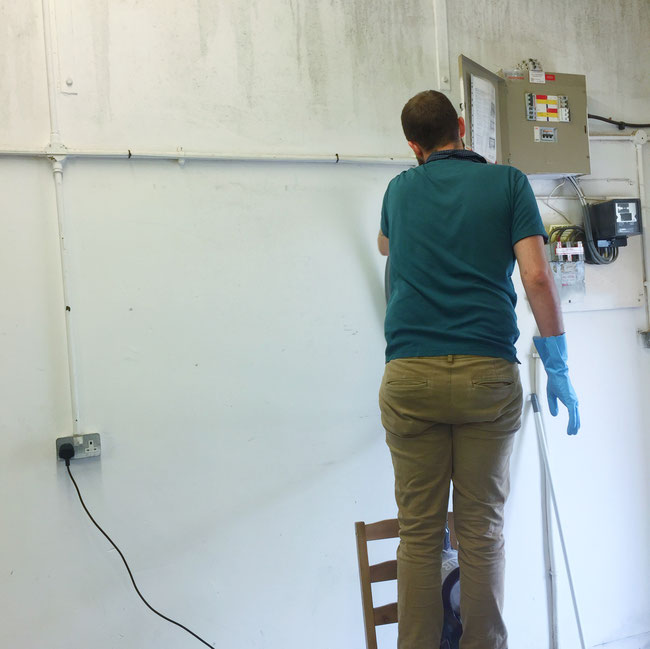 Lots of scrubbing, mopping and bleaching later, it was time to get the builders in and make a mess all over again! We're so pleased with the work they did though. It made a HUGE difference and we could finally see our dream being realised once they had done their bit.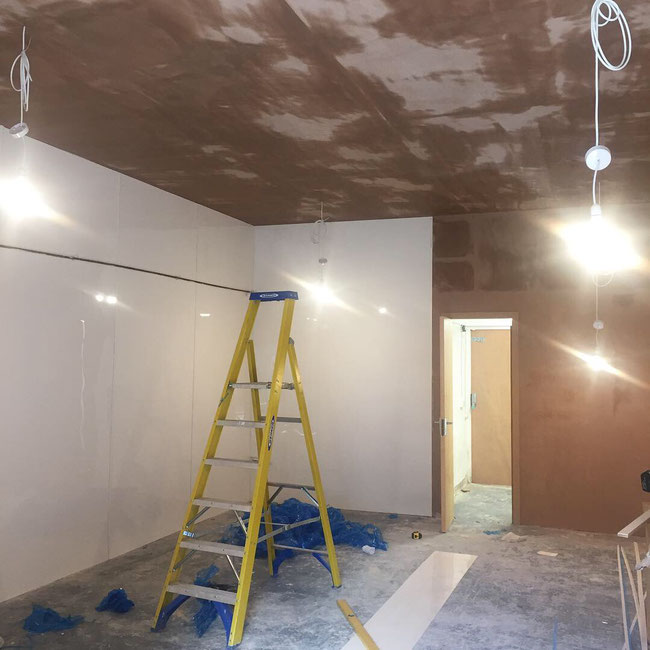 How beautiful does that look?! Lovely and fresh and ready for some furniture.
Stainless Steel Catering Fabrication Ltd in Pontypool, South Wales made some prep tables and storage benches for us and we can't recommend them highly enough. We also did an Ikea haul for desks and storage bits and pieces.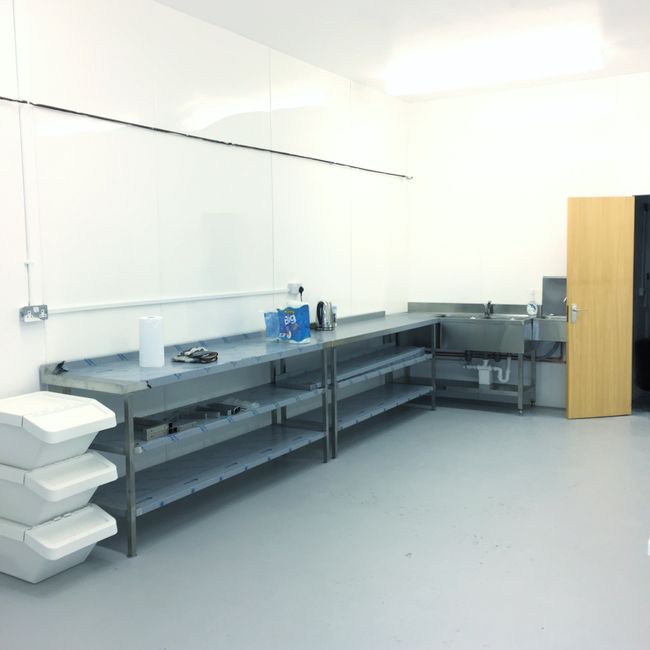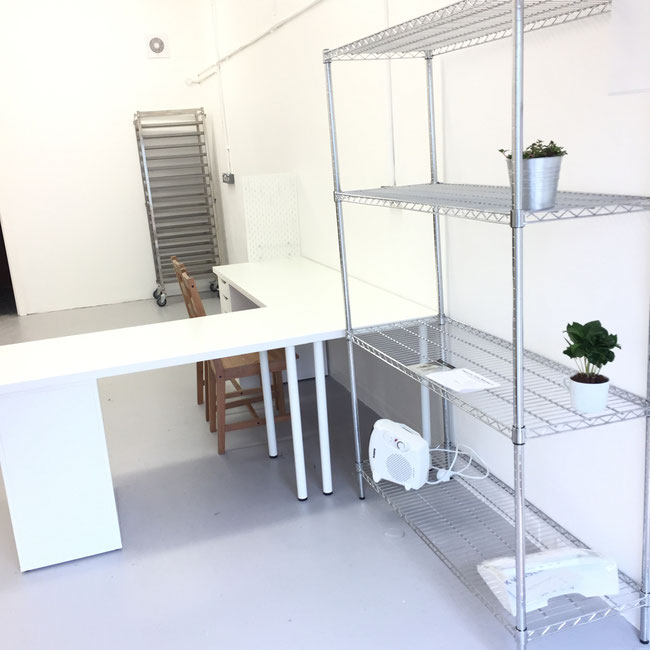 Then it was time for our machinery! We got three ex-hire MM15 chocolate enrobing machines from Key Choc. We would recommend this to anyone thinking of starting a business or taking the next steps in their hobby/business as we've done. It is difficult to finance everything in one go, so start by getting second hand equipment where you can. There will be a time when you can splash out on new things and that time is not when you're just starting out.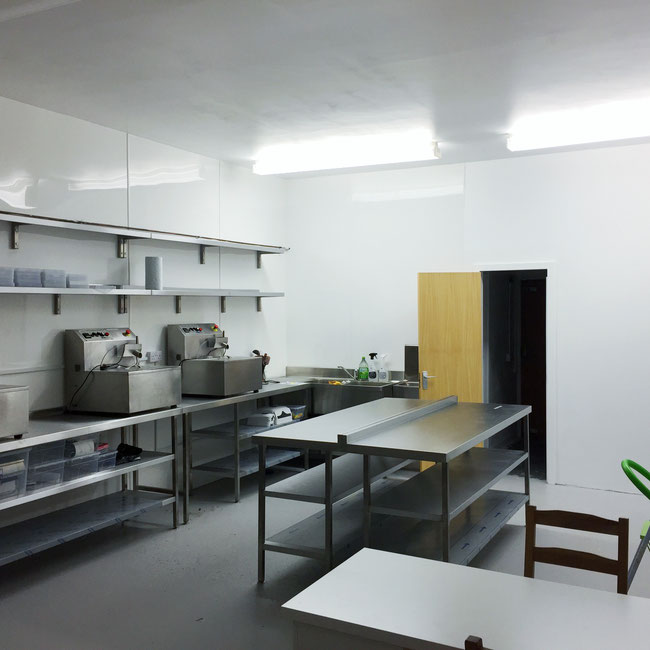 We wanted to create a little reception area at the front of the unit so that if anyone wants to visit there is somewhere for them to sit. As you can see it is a working kitchen rather than a shop so we can't let people in the kitchen area, without them donning a white coat, hair net and foot coverings. 
It is still work in progress but what a difference so far!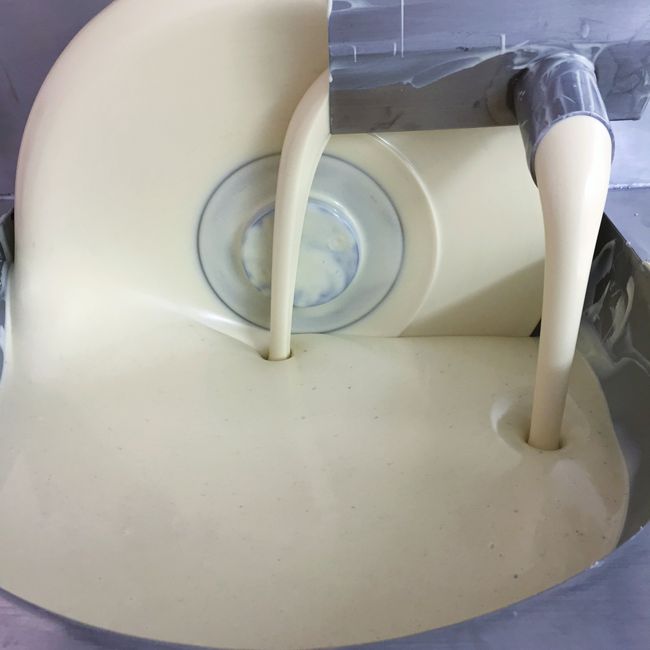 It took us a while to get used to these machines but we have just about nailed it! Although all the chocolate is still tempered by hand, they allow us to work with much larger quantities of chocolate than before so we can now make bigger batches of each flavour. 
So we are now nicely settled in our new home and we're so happy with how it's turned out. There is still plenty on the "to-do list" but the major work is complete.
2018 will forever be remembered by us as the year we made the decision to be brave and take our business to the next level. We're so excited to see what 2019 holds in store for us!
---
Thank you so much for stopping by and reading about our chocolate adventures. If you are thinking about taking your business to the next level and would like advice or if you have any questions about our journey, feel free to message us below or send us an email. We'll do our best to help!